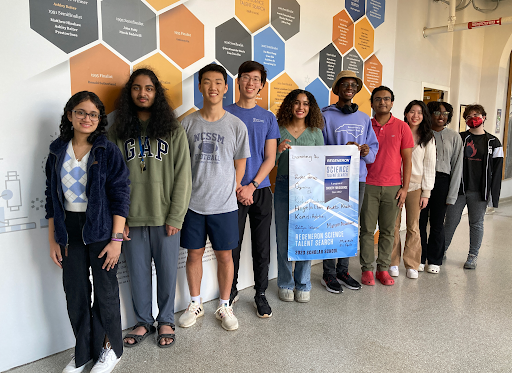 Did you know that many of the experiences, programs and materials that make NCSSM great are funded by regular people like you who make philanthropic gifts to the Annual Fund every year?
The Annual Fund supports:
Mentorship experiences
Financial stipends
Student wellness initiatives
Increases in pay to recruit and retain highly qualified faculty and staff
School supplies (lab equipment, athletic equipment, musical instruments)
Hall pizza nights for all students regardless of financial means
We encourage anyone who has been positively affected by the school to consider making a personally significant, recurring contribution to the Annual Fund.
"The state's financial support does not cover what we all know as the whole NCSSM experience," says Dan Abbott, Annual Giving Officer. "Van loops, athletics, academic competitions, residence hall fun, resources such as laptops for low-income students, musical instruments, guest speakers, and cultural fests."
Annual Fund gifts are special because they are designed to be spent right away to improve students' experience, which is distinct from gifts made to an endowment that are invested to generate earnings as funding in the future. In making an unrestricted donation, you allow NCSSM the flexibility to support a variety of programs and for its offerings to grow in conjunction with its growing student body and expansion to NCSSM-Morganton. But that means that the school depends on its alumni and friends to step up every single year to meet these needs.
The Annual Fund is one of the key pillars of the Ignite + Transform Campaign, and we are more than 60% of the way to our goal of $9.6 million during the campaign. With your support, NCSSM will be able to invest further in each student's individual NCSSM experience and carry out the school's mission of providing once-in-a-lifetime opportunities to our students.
Pledging your financial support of NCSSM year in and year out alongside your peers is a powerful way to pay forward transformative opportunities for promising students.
Make a gift to the Annual Fund today or contact Dan Abbott if you have questions.