CAMPAIGN
PRIORITIES
The Ignite + Transform Campaign is creating innovative academic opportunities, upgrading and building new learning environments in Durham and Morganton, and extending the reach of STEM education throughout the state through our distance education and extended programs.
NCSSM-Online Class of 2019

"NCSSM taught me I could be as good as anybody else. It taught me that I could run with the big dogs. Can I do it? Can I hold my own? It taught me that I could. The stakes kept getting higher and the competition stiffer as I moved through to med school, but I still was able to hold my own, and I attribute that to the confidence I gained at NCSSM."
Keith Gray, M.D., '90
STEM+ Teaching & Learning: $13.4M
Innovating instruction in STEM and across the fine arts and humanities
NCSSM instructors and students transcend our namesake science and mathematics, as they also take interdisciplinary approaches across engineering, the humanities and the fine arts that yield rich insights and novel solutions to technical and social problems. Together, we can provide NCSSM-Durham, NCSSM-Morganton, and NCSSM-Online with the pre-eminent educational resources they are ready to leverage.
To accelerate learning and curricular innovation, in Durham we will construct a new academic commons and upgrade labs, classrooms, and dorms, and in Morganton (opening Fall 2022), renovate and build out our second campus to create a comparable academic and residential experience. To propagate powerful instructional methods more broadly to students and educators in every corner of North Carolina, we will increase and enrich distance learning opportunities, including sharing more residential classes online.

"Through the support of NCSSM's counseling services, I was able to navigate the stresses of schoolwork, the college application process, and the unexpected challenges life sometimes presents you with. I'm amazed by how impactful the department was on my personal experience, and I will forever be grateful for their genuine interest in my wellbeing."
Bryan Martinez '21
Student Success + Wellness $17M
Helping students to sustain high achievement within a balanced, satisfying life
NCSSM seeks to offer a stronger support system for students who accept the residential rigors of The Greater Challenge, promoting healthy nutrition, choices, and balance. New Wellness Center buildings in Durham and Morganton will house additional mental health and college counselors in a private setting to create both a culture of wellness and a secure refuge where students can manage stress and stay mentally healthy.
NCSSM offerings are available to all North Carolina students, creating the diverse, multidisciplinary learning environment that helps all students succeed. Through this campaign we will increase our focus on access for underrepresented populations, from targeted recruitment to stipends and computers for students with financial need.

"Being immersed in a culture of innovation has transformed my thinking from 'just gain technology skills' to 'how can I apply technology to make an impact?' NCSSM is preparing me to create a brighter future for our shared community."
Sherry Liu '22
Transformational Leadership $10M
Producing thinkers, makers, and doers to lead North Carolina and the world
Students deepen their capabilities through NCSSM's rigorous coursework, but they develop self-discipline, ambition, vision, and leadership aptitude when offered chances to immerse themselves in global competitions and learning opportunities, pursue their own research interests, work side by side in a university laboratory with graduate students and professors, or develop their idea into a business plan.
The campaign is boosting support for signature programs in entrepreneurship, artificial intelligence, and data science, mentorship and research, and sustainability. It will create a signature program endowment and provide a fund to recruit and retain expert faculty and staff who are critical to the success of our students and institution. In Durham, we will build a new STEM Gym offering free-form space for entrepreneurship, for robotics, and for large-scale simulations and experiments designed by students and faculty.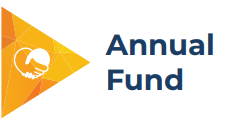 "Science and Math undoubtedly changed my life. I gave because I wanted to start contributing to the school that offered me such fantastic opportunities so that those same opportunities will be extended to students in the future. "
Sophia Israel '19
Annual Fund $9.6M
Enabling the hallmarks of the NCSSM experience year after year
Annual philanthropic gifts to the NCSSM Foundation elevate the experience for students beyond what is funded by the state of North Carolina. We must grow the level of annual support for the Annual Fund during the campaign — and deep into the future — to fund annual needs as they occur for a wide range of activities, such as lab equipment, competition entry fees, musical instruments, athletic equipment, transportation, and visiting experts.