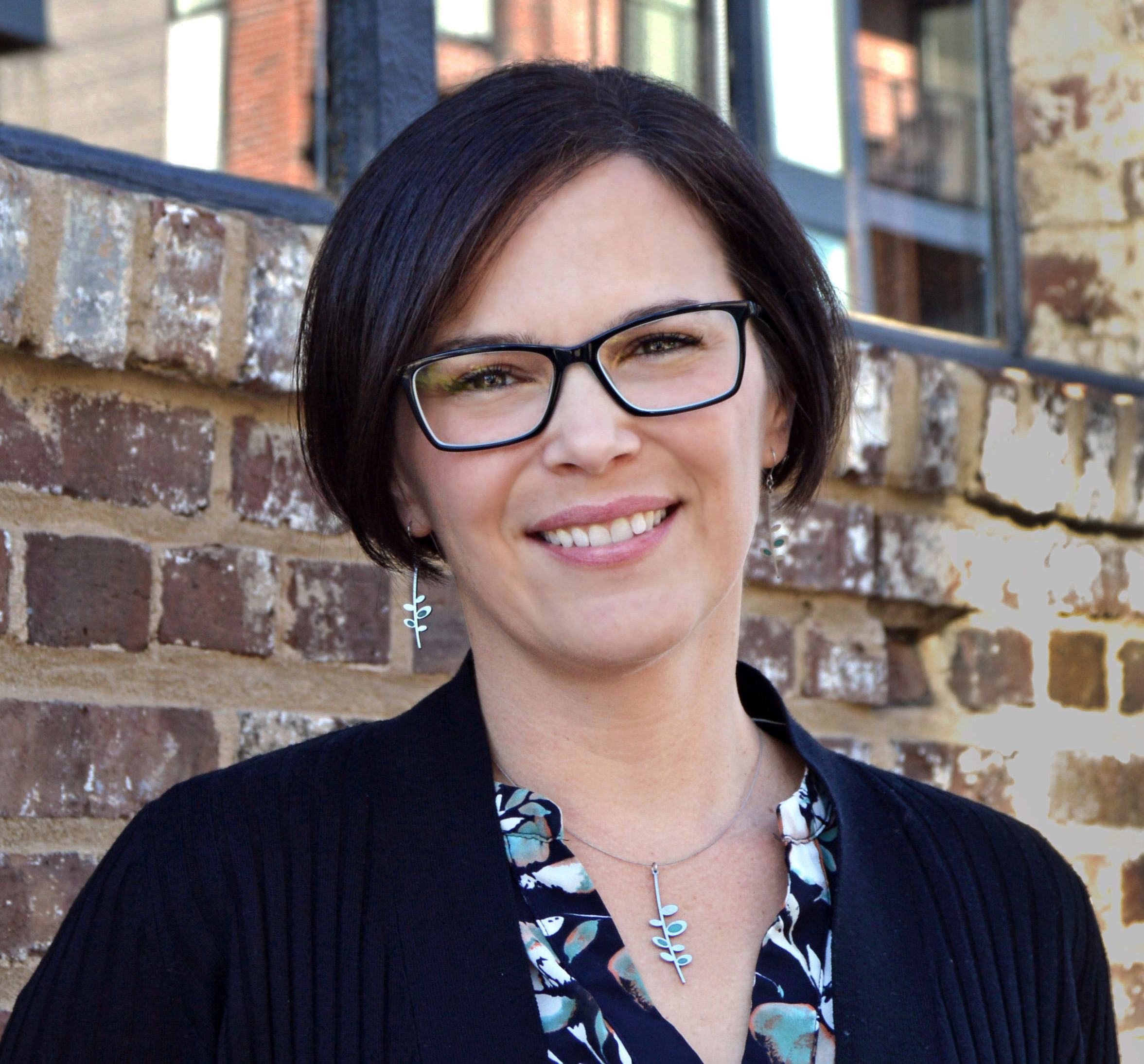 Improvements are underway on the NCSSM-Durham campus! After a lengthy bid and planning process, the dining hall and servery renovation has begun and is expected to be completed in April of this year. We had the opportunity to hear from Brandy Thompson '97 of Clearscapes who is serving as the lead architect on this project. View her brief Q&A here.
1. As a high school student, what attracted you to NCSSM?
As a kid from rural Eastern NC, I was seeking an academic challenge, but also an adventure. I wanted to see more of the world than just my little corner of it, and I wanted to meet other young people with different backgrounds who shared my curiosity, passions, and interests. NCSSM presented me with all those opportunities.
2. Can you share what it felt like to live on the Durham campus as a student?
I had an amazing time as a student on the Durham campus of NCSSM. What started off feeling like summer camp soon turned into deep and lifelong friendships with my hallmates and others. I loved the beautiful historic buildings, and we made them a fun backdrop for our daily lives. The immersive learning environment the campus provided taught me to be curious academically beyond regular classroom hours. Living in Durham was also exhilarating for me – the city has so much to offer. NCSSM gave me the social and academic adventure I was seeking.
3. How did your experience at NCSSM impact your choice of career?
– Did you know then that you wanted to study architecture and design?
– Was there an experience at NCSSM that attracted you to this field?
Looking back, I was always fascinated by old buildings as a physical embodiment of the history of people and places. This was certainly true of the campus and historic buildings at NCSSM. I had the idea that I should study architecture to build on my interests, so I took a drafting class with Joe Liles. I had an amazing time in his class – mostly because Joe makes anything fun. He talked with me regularly about architecture and design and encouraged me to consider studying architecture at NC State's College of Design. Also, the academic curiosity and rigor that I gained at NCSSM dovetailed nicely into my design education and helped me be successful in both my architectural studies and in practice.
4. As you have recently reconnected with the school in this unique way, what has excited you most about NCSSM today?
– What are you pleased to see has remained the same?
My time at NCSSM played a major role in shaping who I am today. I love that the school is still committed to providing students from across the state with an unparalleled immersive educational experience. Despite pressures to shift its focus to more conventional and competitive educational models, the school has remained true to its original mission and cooperative approach to education. The administration and faculty are also as deeply invested in the personal and academic success of the students as ever, and it gives me great hope that NCSSM will continue to accomplish great things in the lives of its students.
5. As an architect at Clearscapes, what inspired you about the NCSSM-Durham project?
Architecturally, Bryan Hall was a stylistic break from the Spanish Revival style of the historic campus and always felt out of place. The Academic Commons addition will be built in the Pit and provides the opportunity to better stitch Bryan into the language of the historic campus. The new building and renovation are designed to stitch people together as well and will create a social and collaborative heart at the center of campus. The spaces the Academic Commons provides are essential to the health, wellbeing, social, and academic growth of the students and will provide a physical place for the collaboration among students that makes NCSSM so unique. It is always exciting to have the opportunity to shape people's experience in such a significant way.
6. Is there a specific building / design project within this scope of work that you are particularly excited about?
As a part of the project, we will be working with NCSSM students to generate the patterning of a screen element for the exterior of the Academic Commons. It is so much fun to engage with the students and teachers collaboratively, to be inspired by their exuberance and insight, and to have the opportunity to offer students a glimpse into the design field.
7. How do you think this construction and renovation will enhance the NCSSM experience for future generations?
I believe creating better spaces focused on supporting social interaction, collaboration, and active learning will allow future generations of NCSSM students to lean into the best the school and fellow students have to offer. My hope is that the Academic Commons addition and renovation helps students to achieve their full potential and supports the school in achieving its mission.
The opportunity to physically shape the Durham campus of NCSSM and enhance the experience of future generations of students is a highlight of my career. It is exciting to be able to serve the school and its future students in this way – my heart is forever with NCSSM!